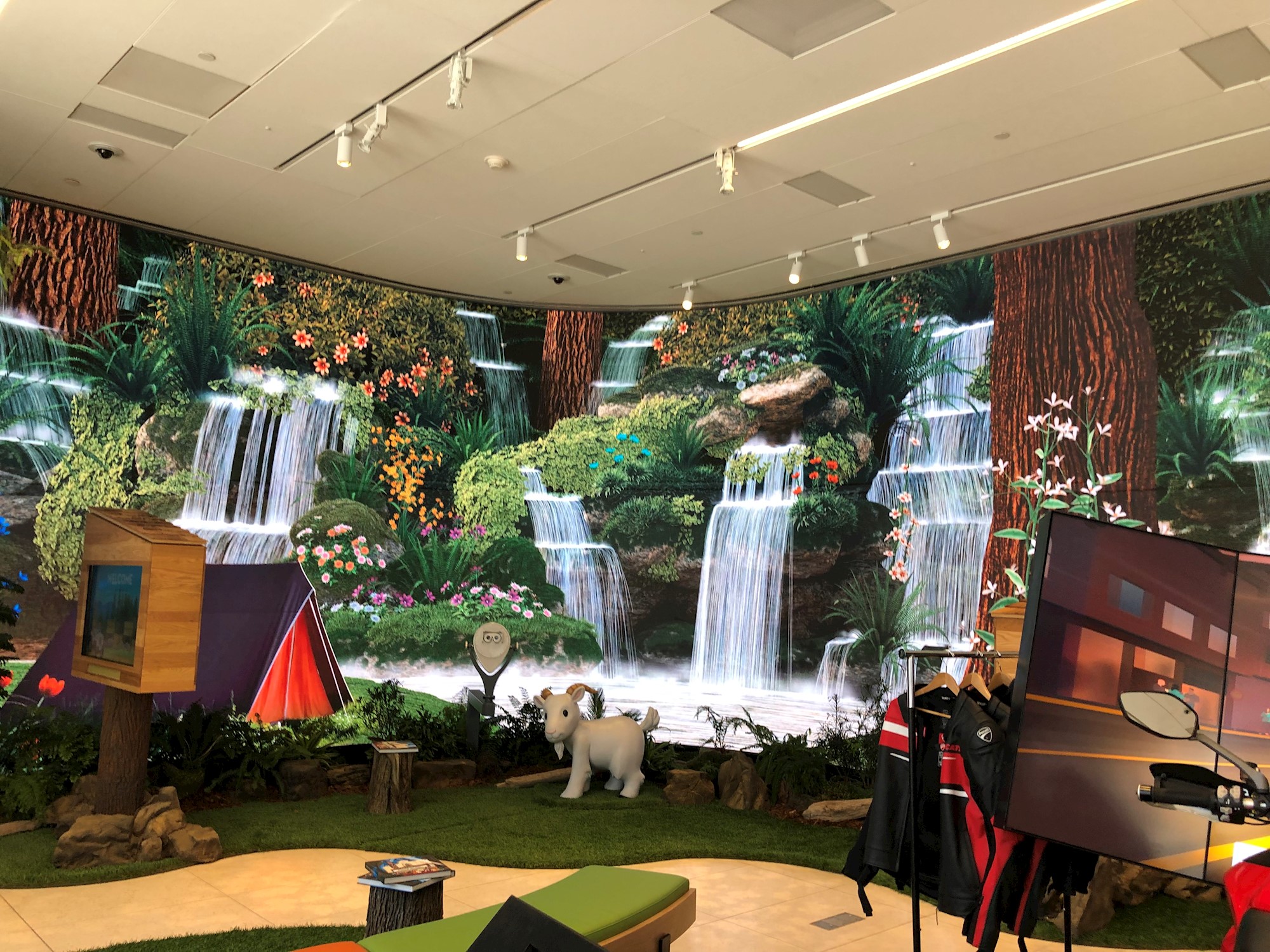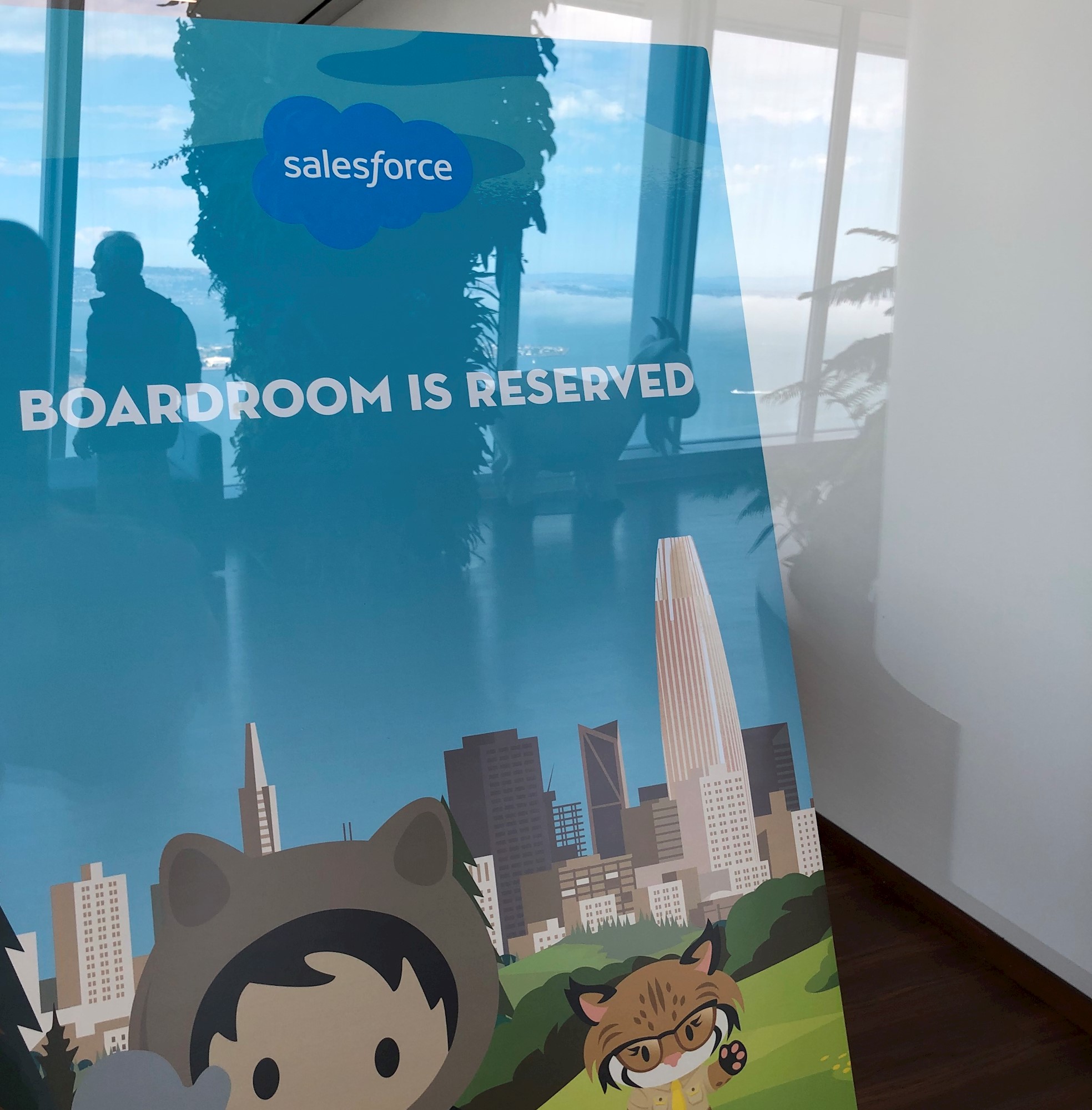 What struck us most about the new Salesforce Tower is how "un-techy" it felt.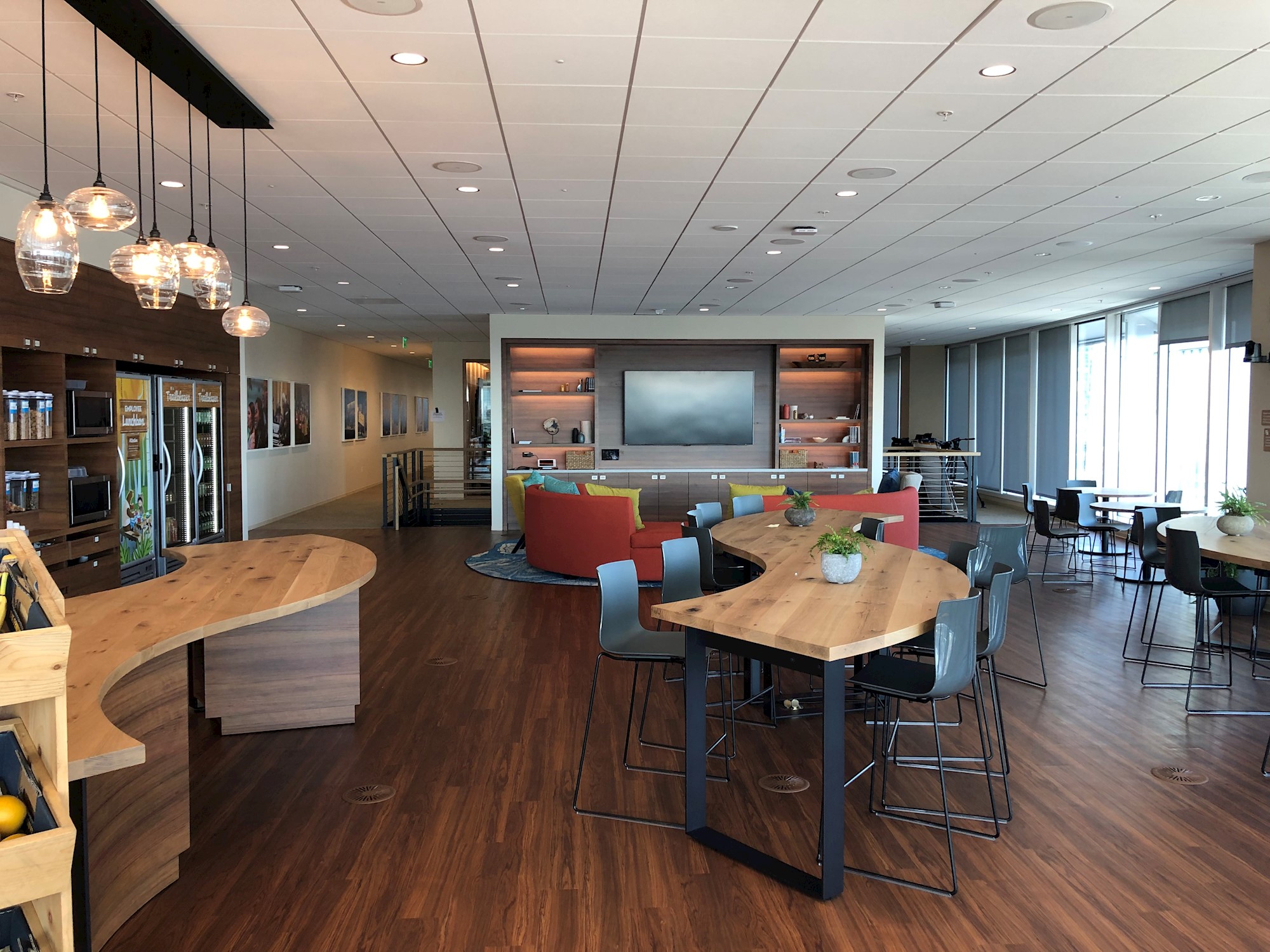 The kitchen and lounge area felt more like someone's living room than an employee lounge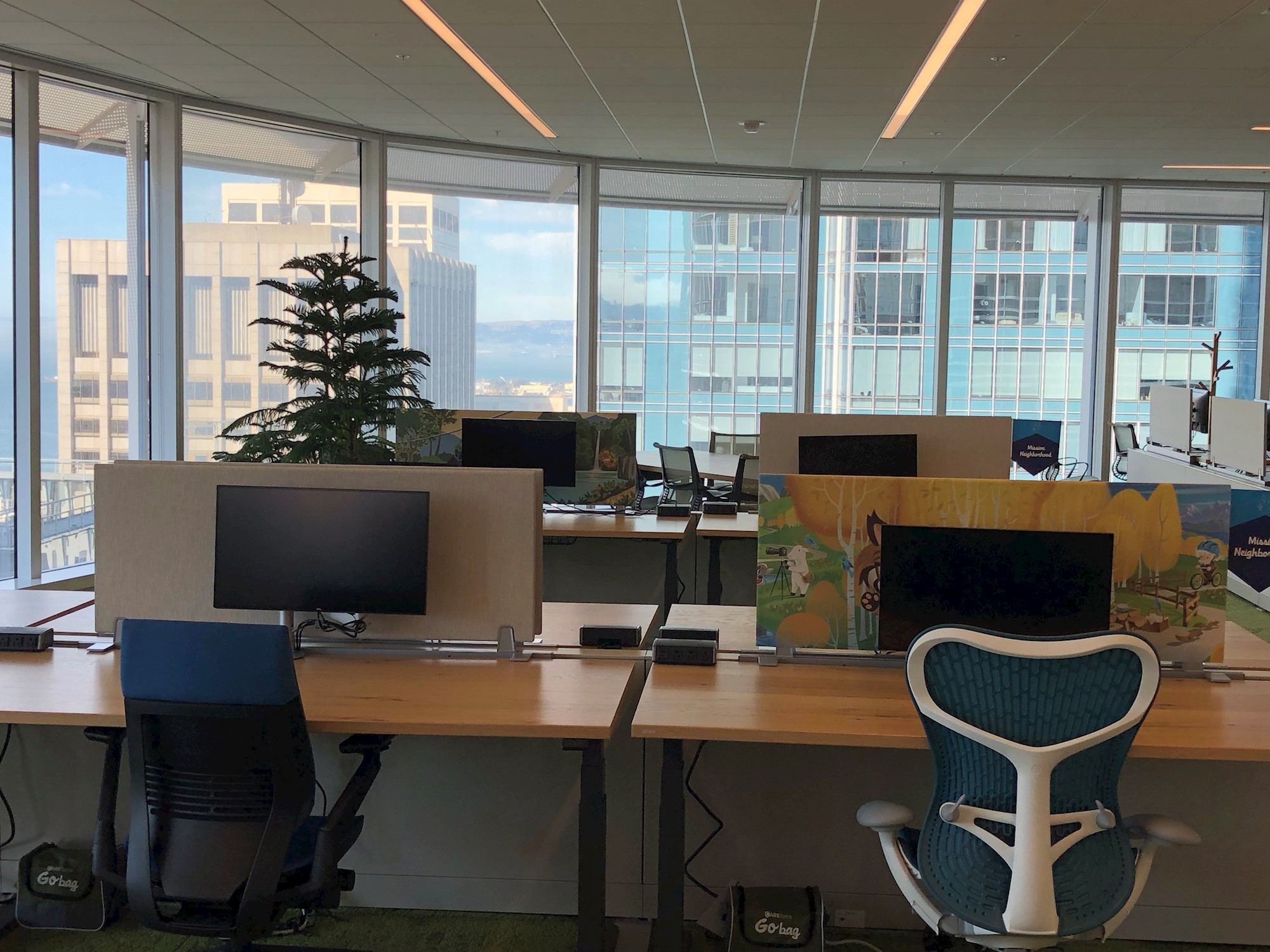 People sit in rows of desks, which can be adjusted for any height.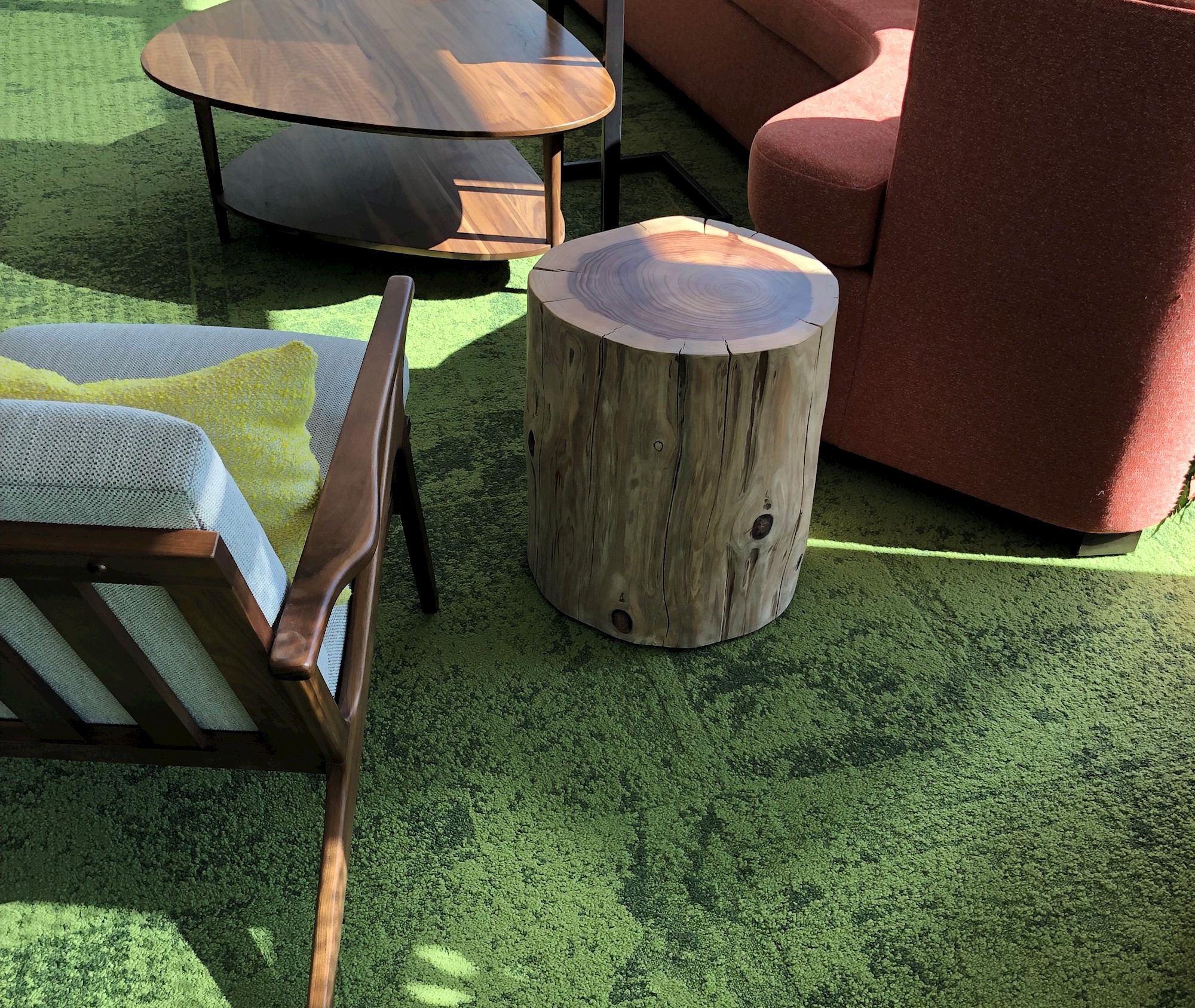 The colour of the carpeting is meant to evoke pebbled paths for walkways and grassy areas for employee seating.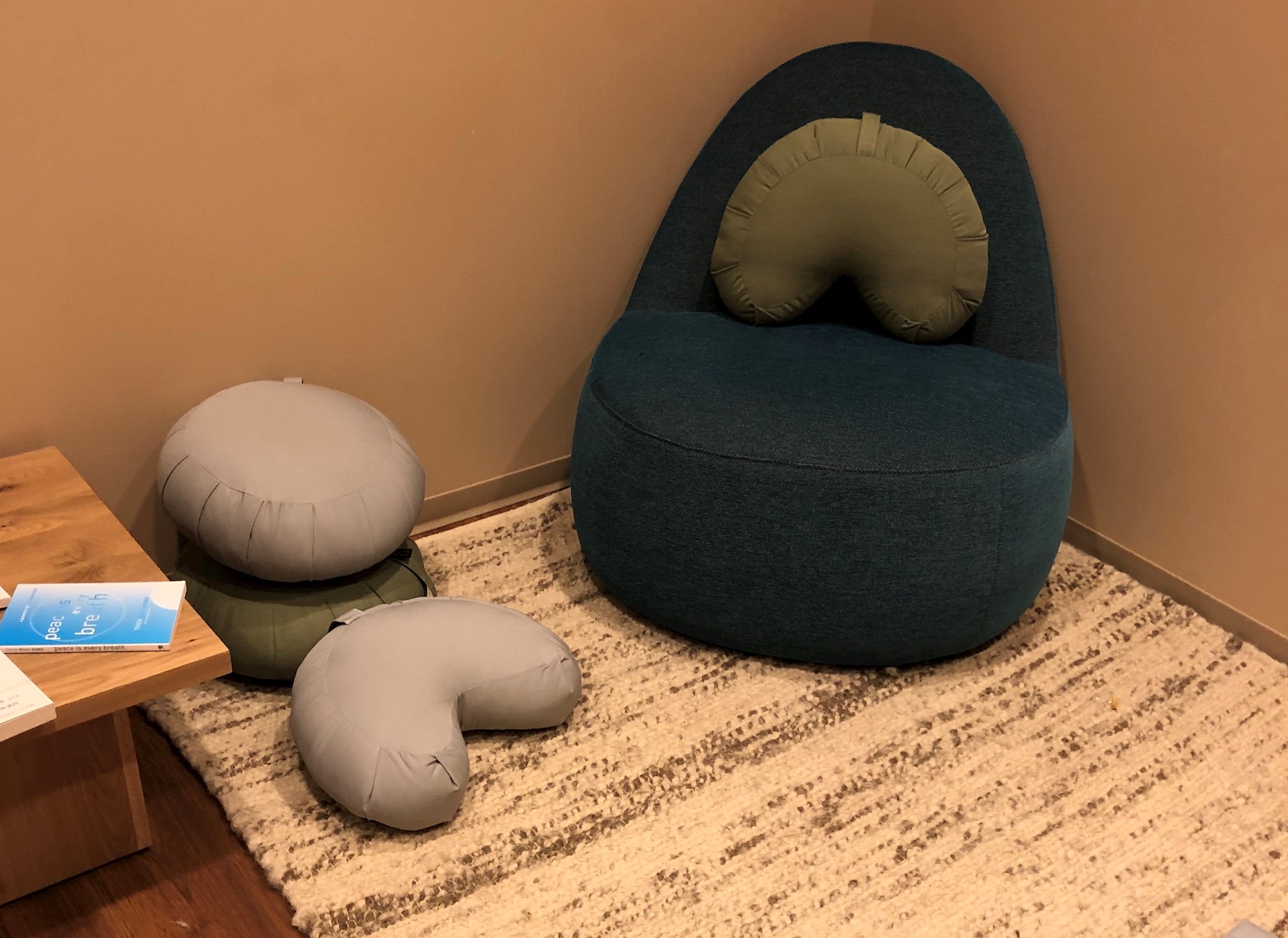 Every floor at Salesforce Tower has a meditation room, where employees can seek a moment of zen. There are floor pillows and books on mindfulness for instruction and inspiration.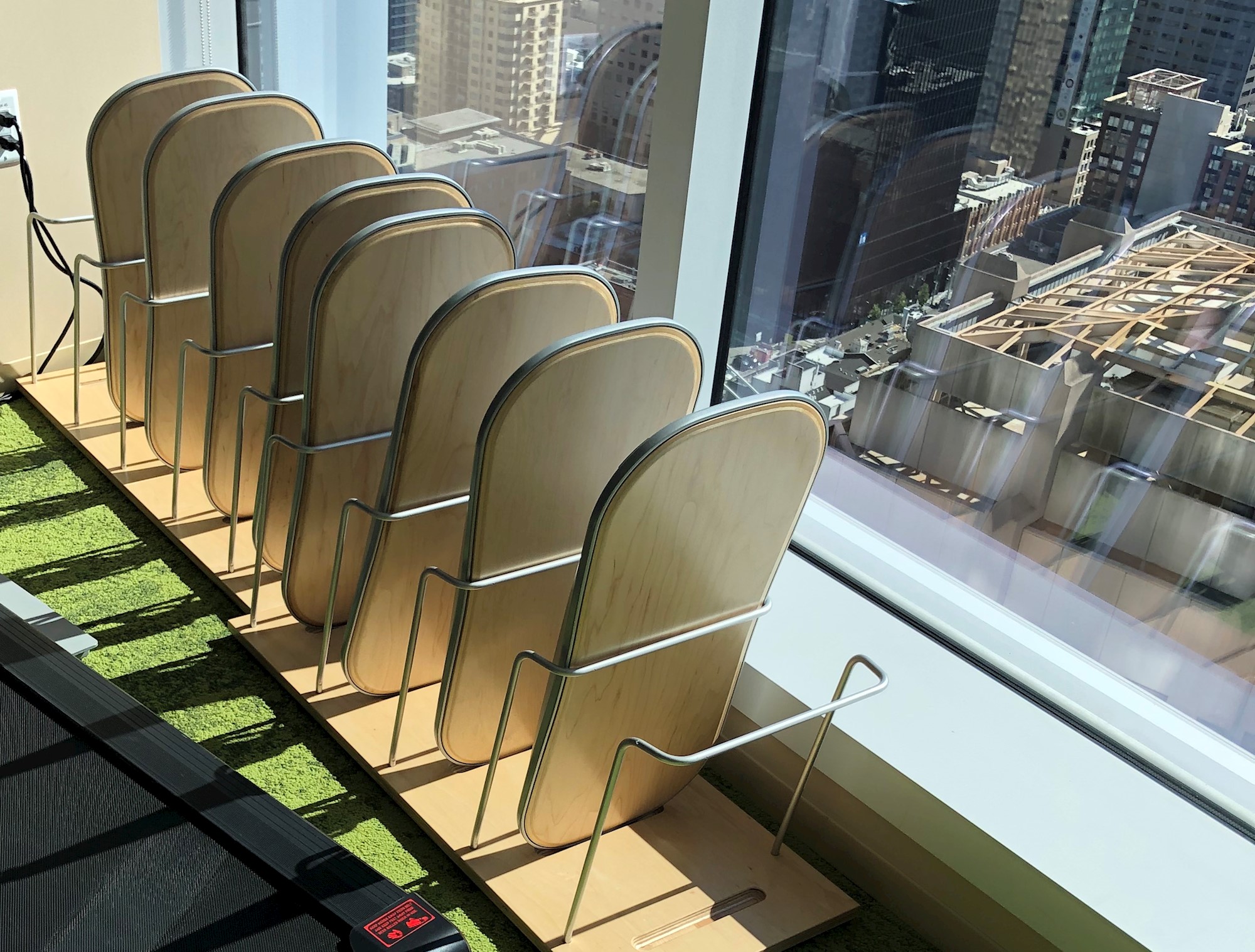 I noticed these weird skateboard-looking things stacked in one corner.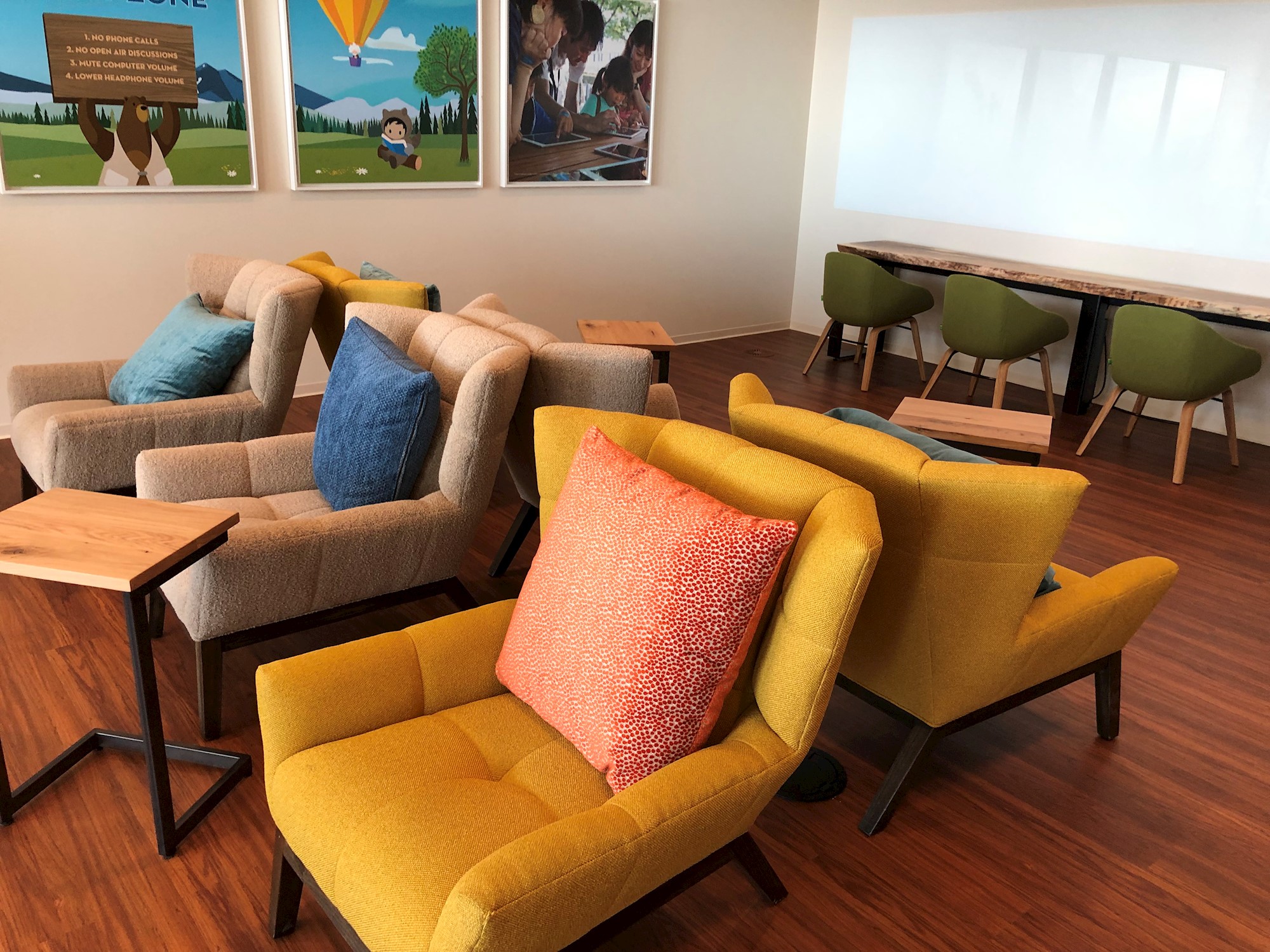 Salesforce Tower has a slender, tapering silhouette with curved corners. These nooks provide the perfect spot for a small team meeting.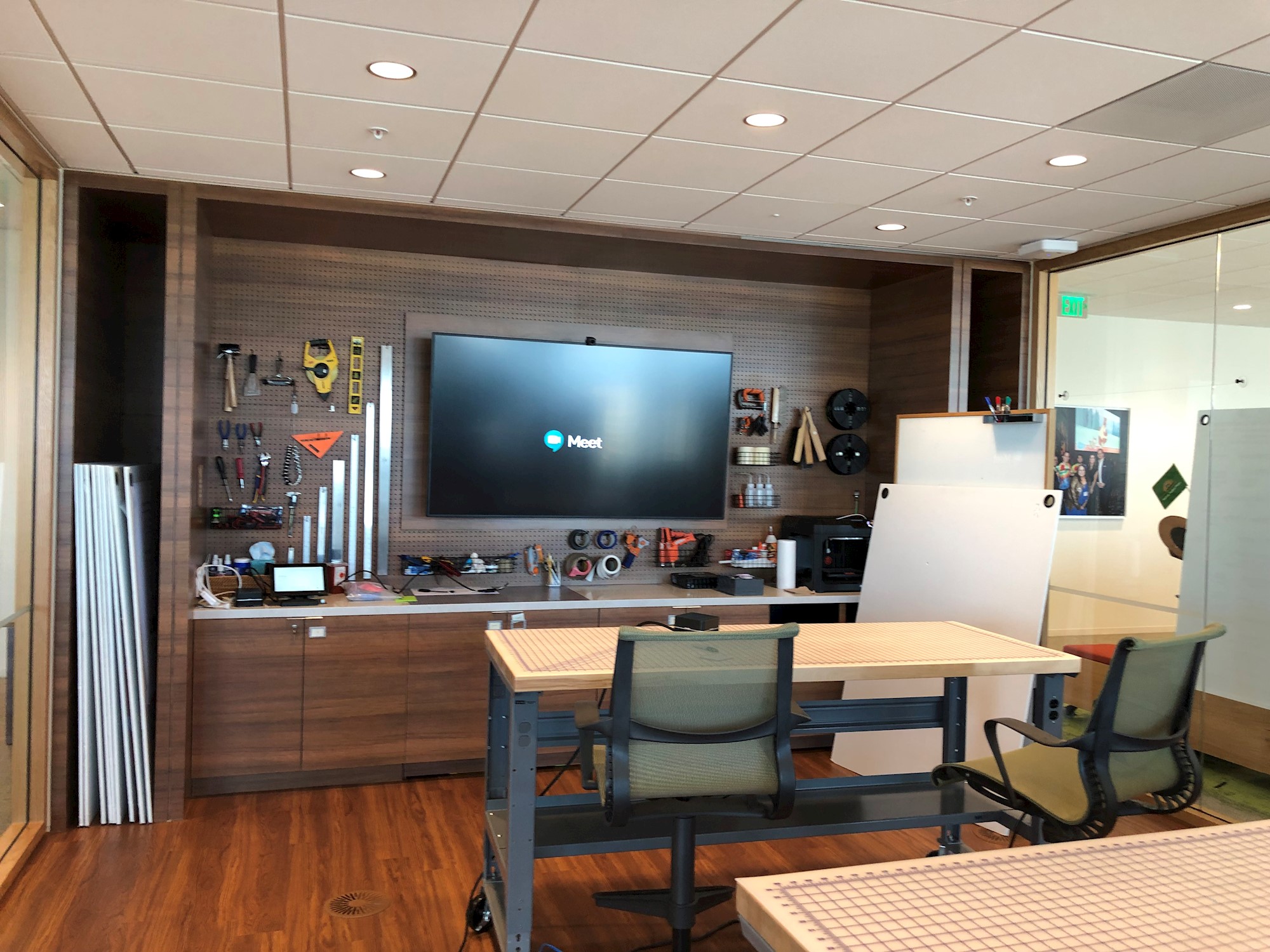 Always great to have onsite workshop.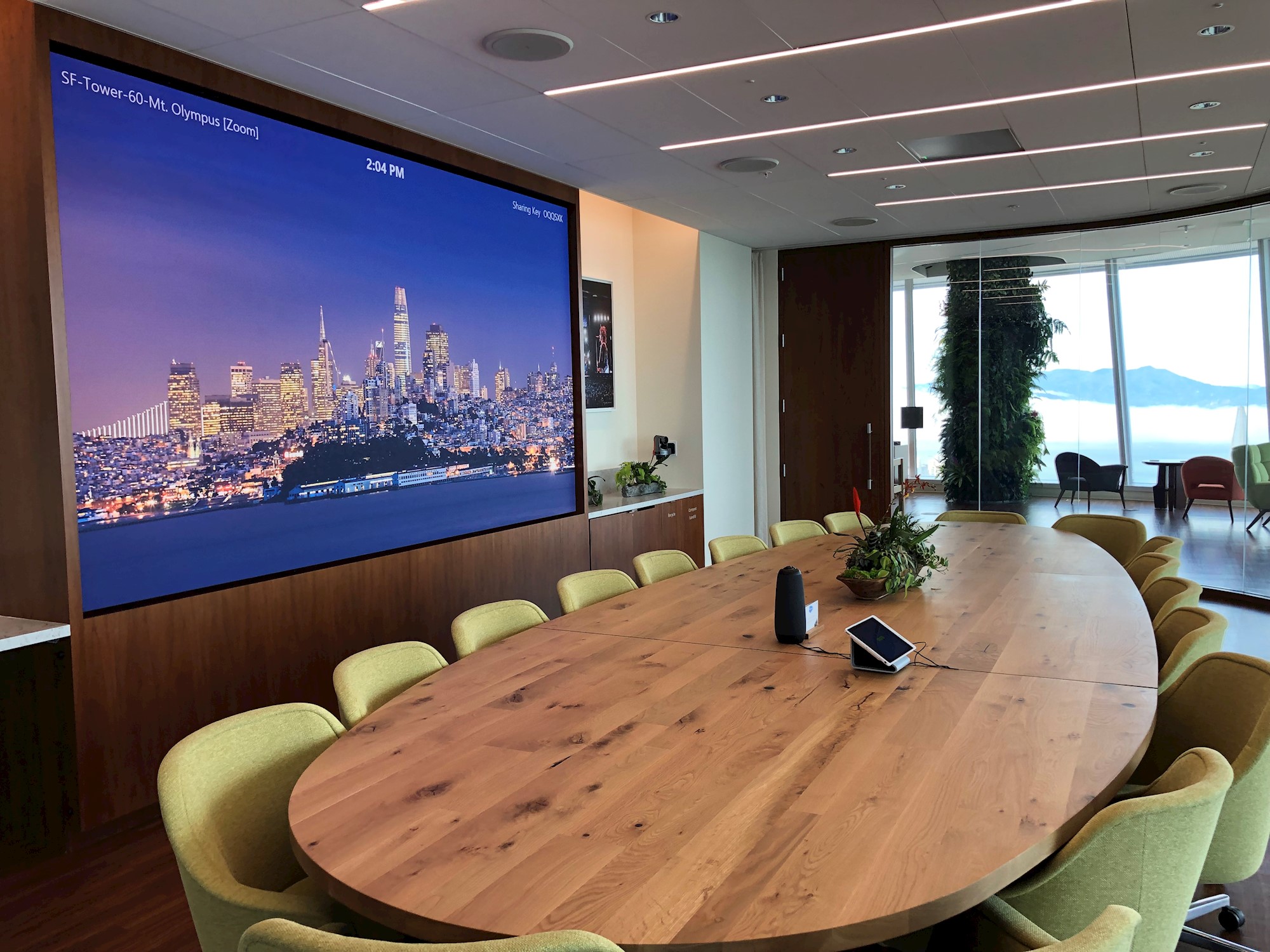 They did away with the modern, minimalist design that's favoured at big tech campuses like those of Google and Facebook, in favour of a homey, relaxed vibe.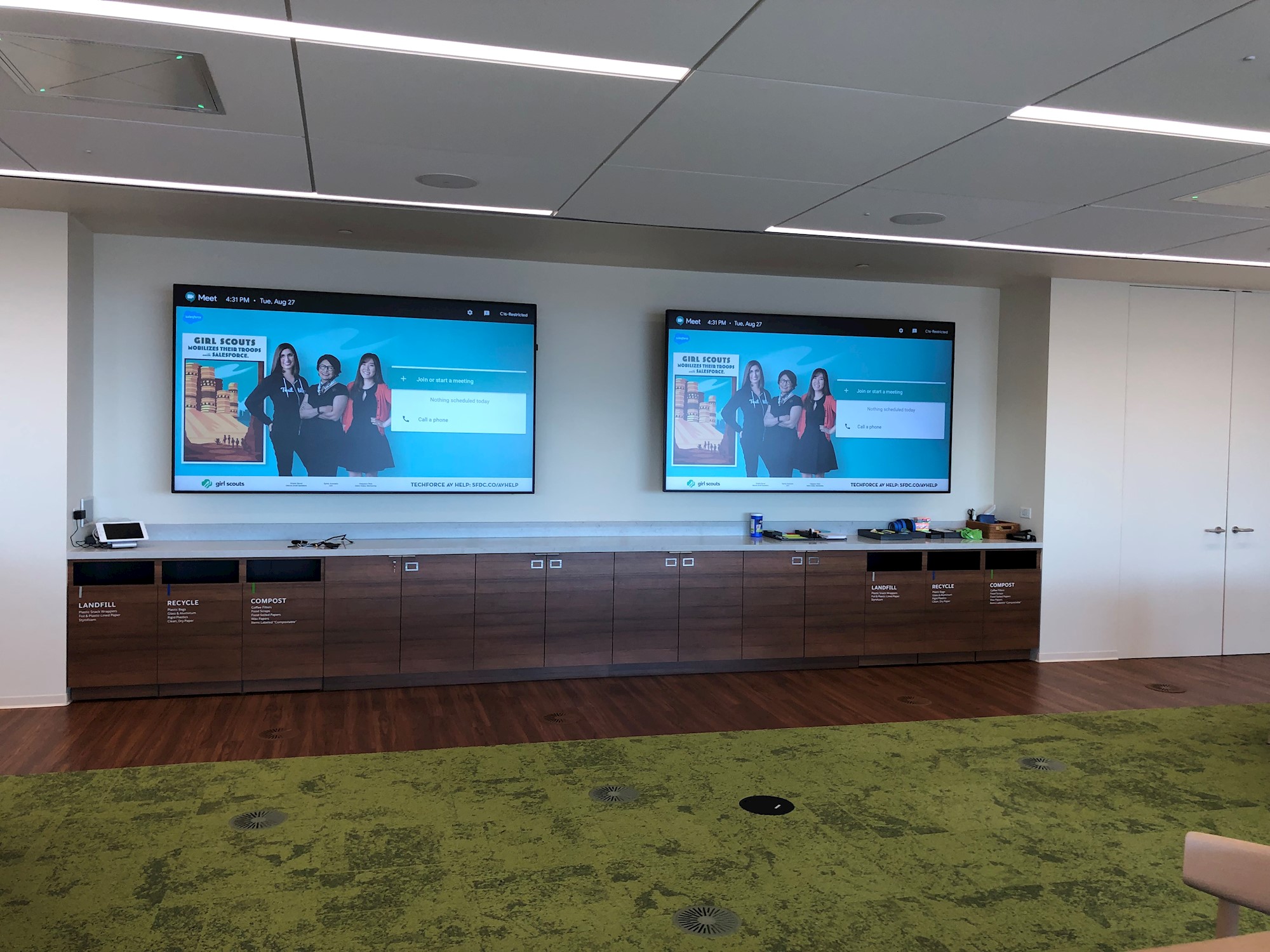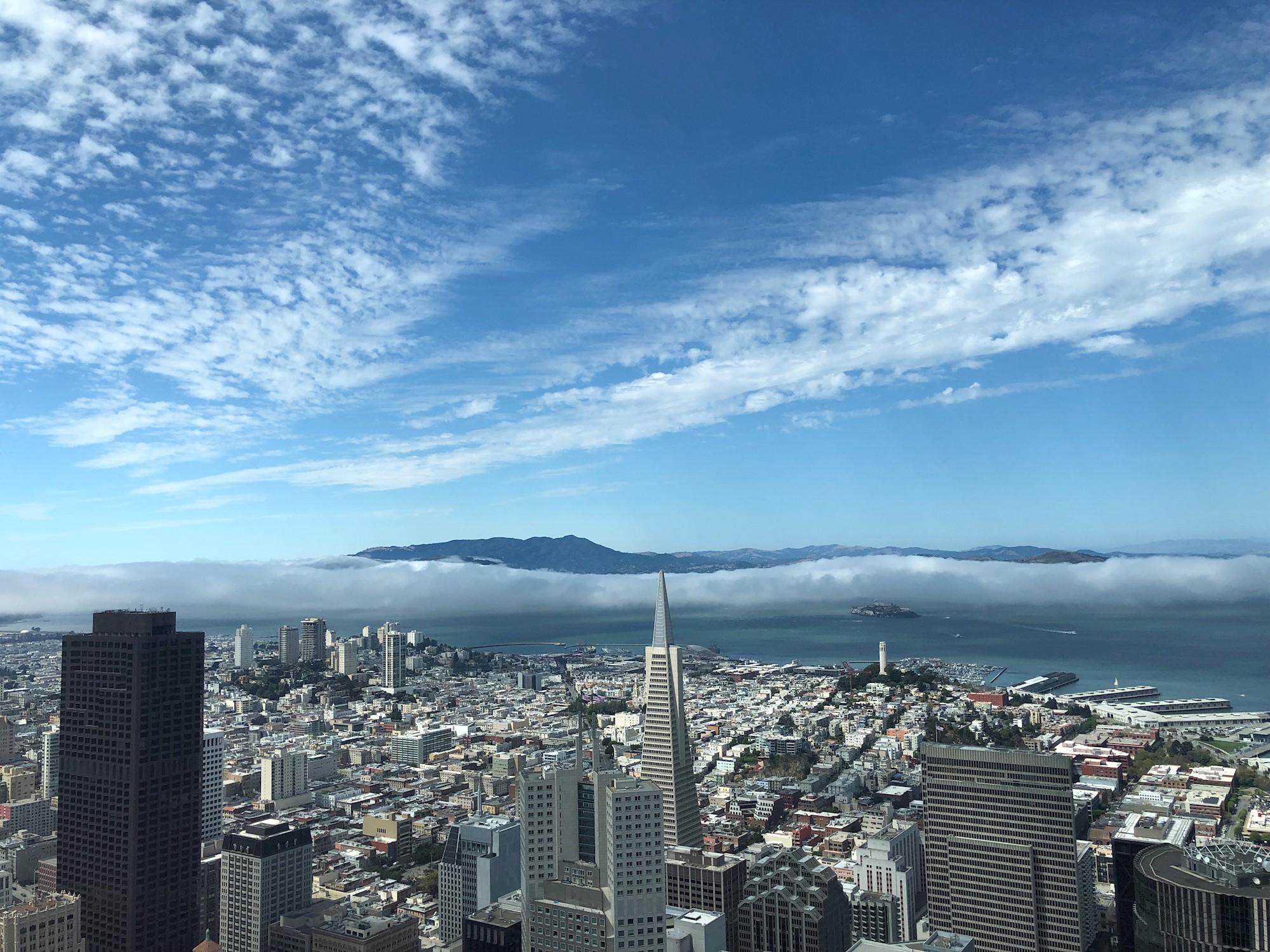 Salesforce Tower, the tallest building in San Francisco and a great view of the city...and Karl.